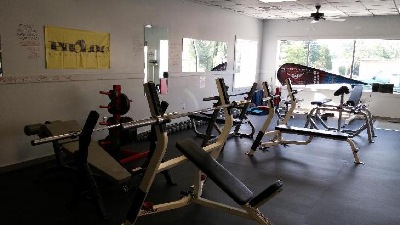 SPARTAN TBT is committed to helping you get stronger than you have ever been. Here, you will learn the value of old school training techniques. We will teach you the "BIG 4"; being the Squat, the Deadlift, the Bench Press, and the Overhead Press. All proper training programs should be built around these lifts.
Whether you are looking to join SPARTAN as a gym member or as a training client, you will find all that you need to get strong and totally recomp your body. I am an ISSA Master Trainer. The years that I have trained myself and clients, alike, have allowed me to develop a very specific Training Methodology. My shit works.
We NEVER close! SPARTAN is a 24/7/365 Training Facility. We are secure. You can feel safe, regardless of the time of day or night, while you are here. The only worries that you should have, while you're here, are making sure you hit all of your sets and reps!